Before photographing my final pieces, I compiled a mood board of ideas for the different photos I needed to take, such as editorial shoots, product photos, and inspiration on presenting and laying out the pictures.
Interior Photography Research
Paul Massey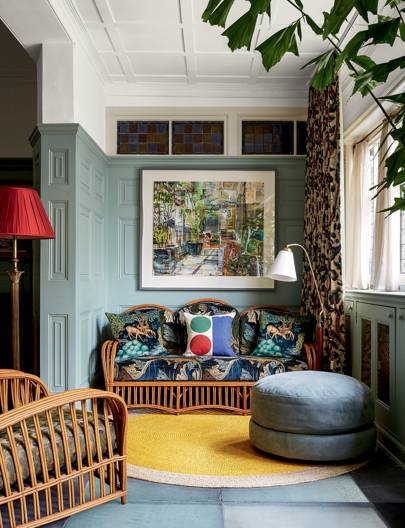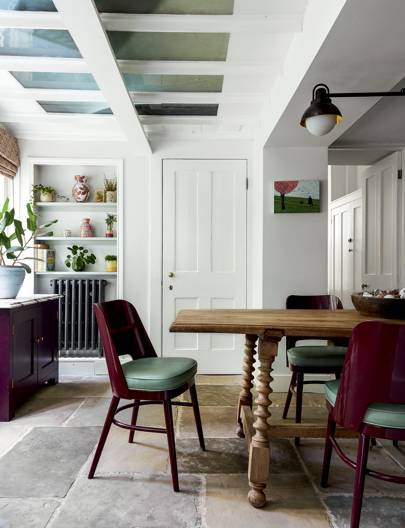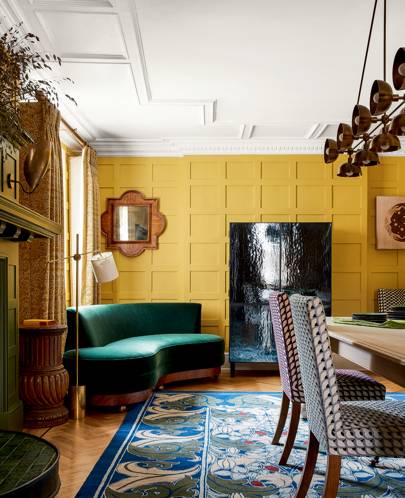 Paul Massey is a photographer from London who has photographed everything, from prime ministers to interiors. He started his career at the age of 16, working for The London Evening Standard and has continued to grow, sending him around the world to record war, famine, sports, politics and celebrities. He has also dabbled in fashion photography for names such as Georgio Armani. His interior photography has been in House and Garden, Elle Decoration and Vogue. I think the way he positions the photographs to capture all the elements in the room is really effective and allows you to get a feel for the contents and theme of the room.
Rachel Whiting
Rachel Whiting is a London based freelance photographer. She specialises in interiors and still-life and pursues a personal interest in landscape photography. I think the simplicity and the focus on colours in the room are effective, and each space seems inviting.
Davide Lovatti
Davide Lovatti is a Milano based photographer known for photographing beautiful interiors. Lovatti grew up in the fashion world, and his love of architecture and design led him to become an interior photographer. I love how clear and crisp his photographs are, and I think the way he evenly frames the photos and thinks about the balance of the pictures is really effective. I think the way he has photographed the table in the last picture is so clever and I think I will take a picture of my final piece in the same way.
Product Photography Research
Yeshen Venema
Yeshen Venema is one of the leading product photographers in the UK. Specialising in the design and craft sector, he works on location and from his home studio in Islington, London. I think the simplicity of his photos is effective and shows off the product Venema is photographing. I like that he has used a white background for all his pictures, which allows the colour in the products to show.
Holly Booth
Holly Booth is a UK based commercial photographer. She produces high quality, creative imagery for a host of clients. I think the way she focuses on the patterns and fabrics she is photographing is effective and allows the shopper to see the patterns on the fabric clearly.