I started off on the sewing machine, but my machine kept eating the fabric, so my first outcome was very ruched and distorted. I then changed my machine and was able to applique outlines of mushrooms to the fabric. I also added more detailed lines to one of the samples. I like the messy line quality of the free machine stitch and the drawn quality it gives to my work. I then moved onto lino print and drew different versions of mushrooms and fungi onto fabric and paper. I used pictures of mountains and sand dunes to create textured mushroom shapes to then monoprint over. If I had more time, I would have liked to have made a more layered collage base before sewing and mono-printing, as I think it would have made the samples a lot more interesting and bold.
Lorraine Roy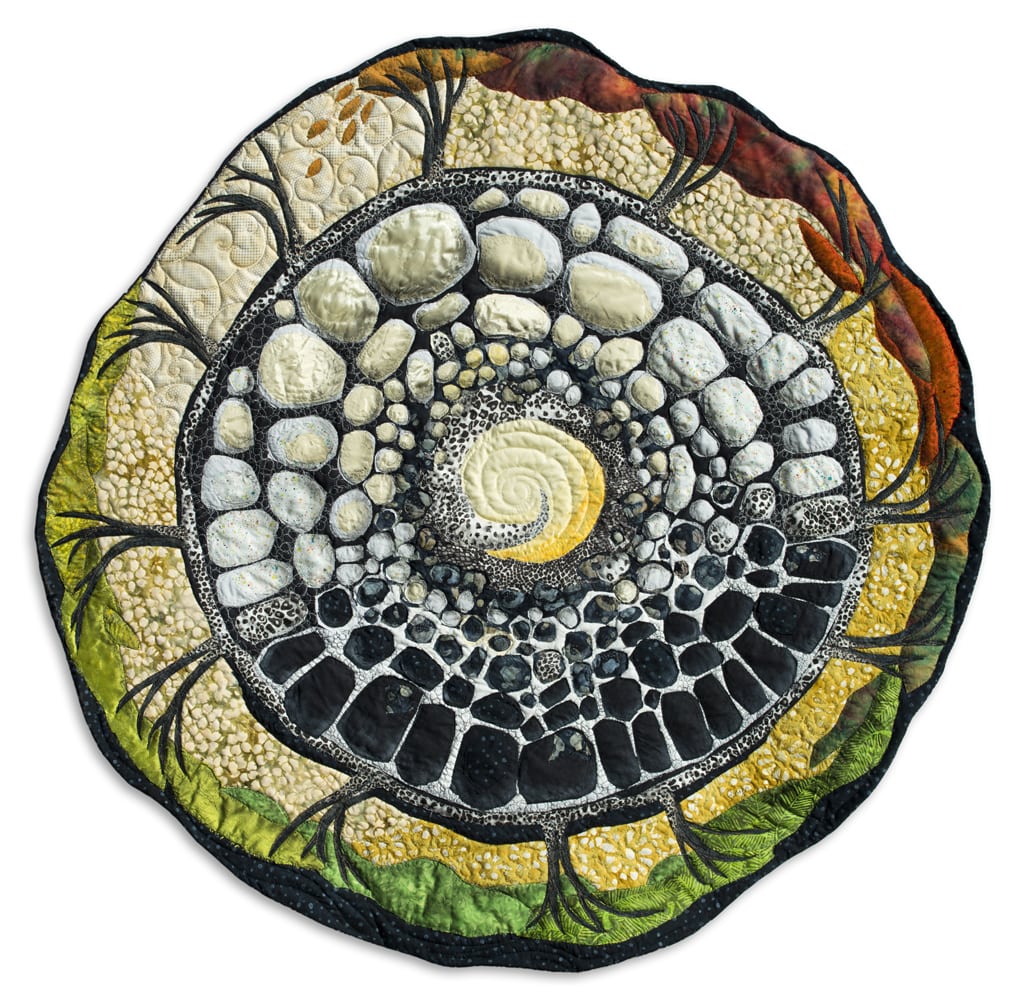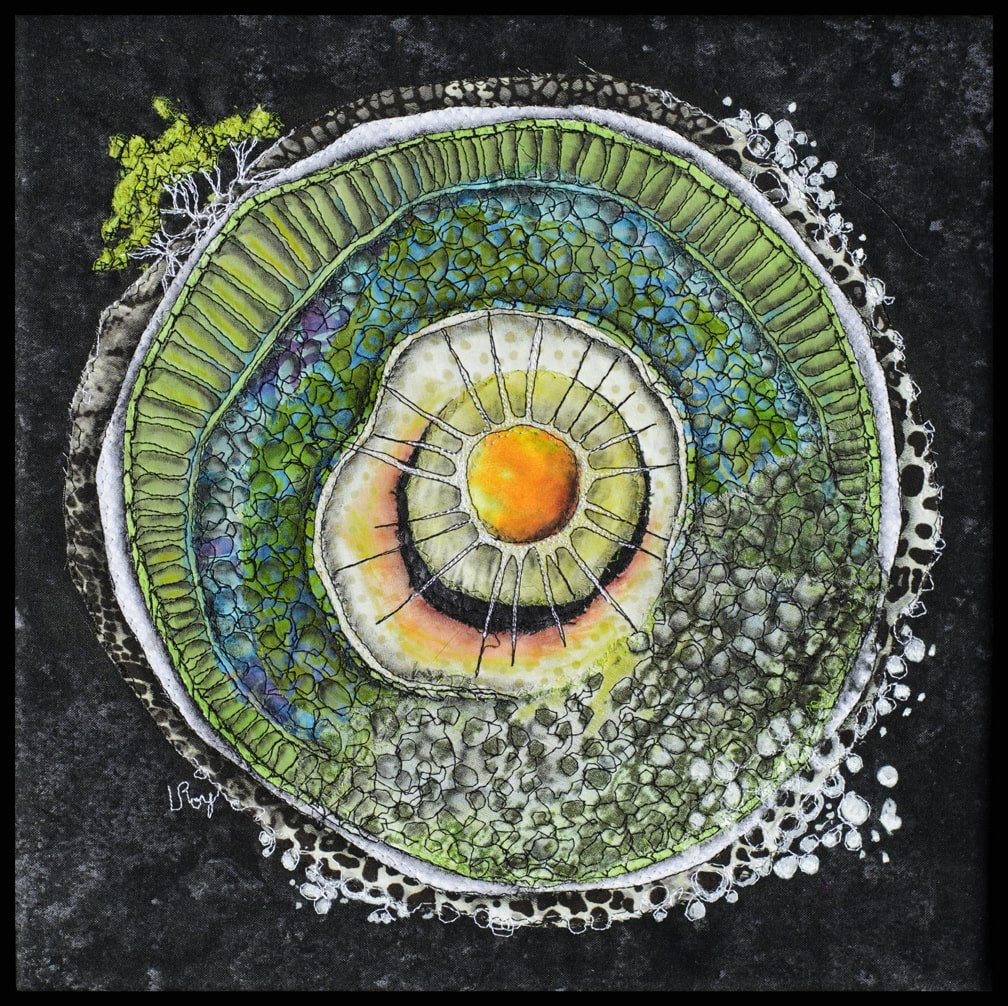 Lorraine Roy is a textiles artist from Canada. Her love and knowledge of science is what inspires her realistic and abstract depictions of trees and nature. She uses a mixture of machine stitch and embroidery to create her highly detailed works. I love the that the colours in her work seen really natural, and fit in with the feel of her pieces. The level of detail in her work inspired me to make my mono prints and free machine stitch pieces as detailed as possible, and I only used black ink and thread as a base to make the line stand out.
Isobel Moore
Isobel Moore is a textiles artist based in East Sussex. She uses her sewing machine and a mixture of recycled and repurposed materials as well as beads and sequins to create her layered designs. She is inspired by the colours and patterns in her fabrics and natural elements such as bark and leaves.