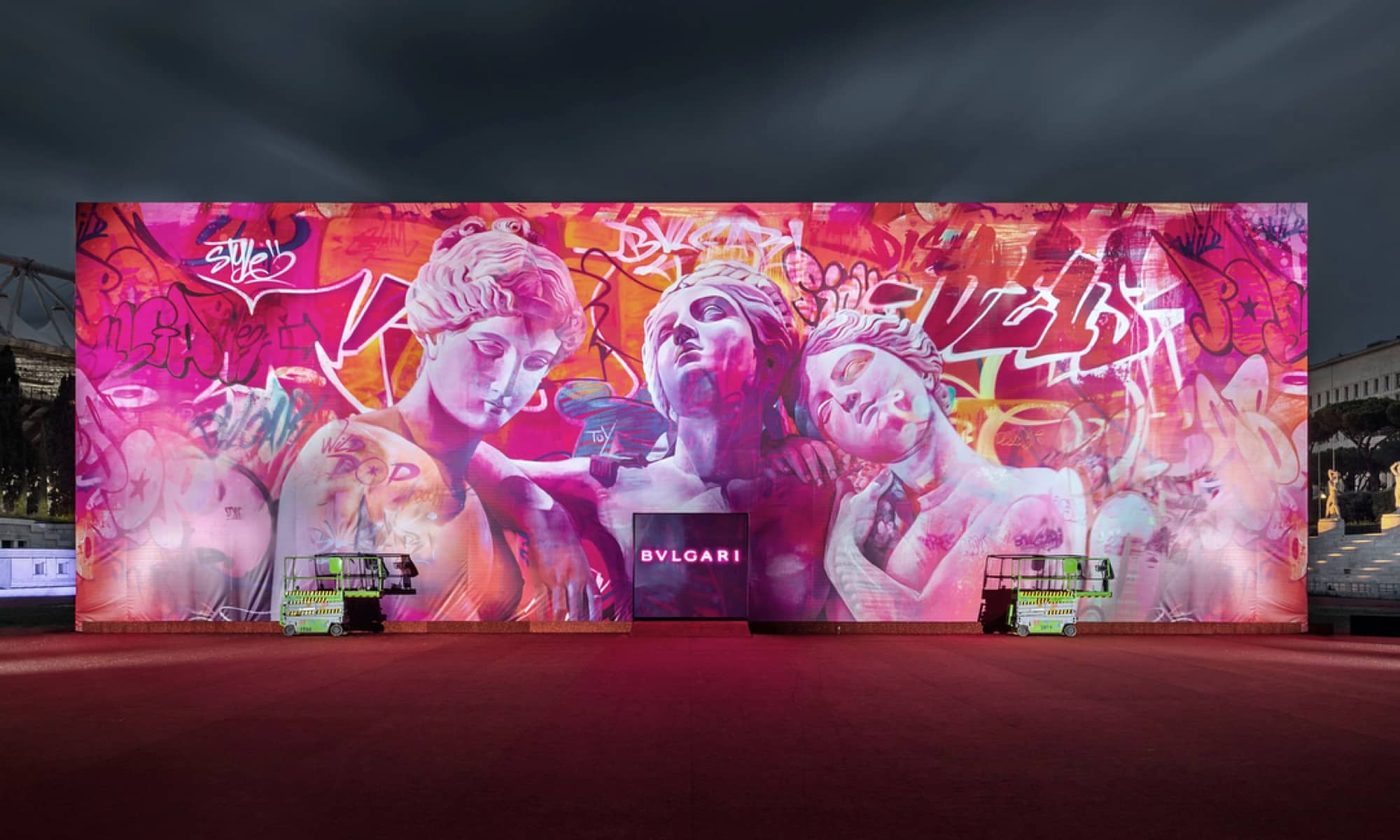 PichiAvo is a duo of artists from Valencia in Spain. They have gained critical acclaim with their renowned 'Urban mythology' style that blends the dynamics, immediacy, and uncompromising attitude of graffiti along with the traditional quality and timeless appearance of ancient Greek and Roman cultures. Their popularity has established them as some of the more prominent street artists on the current urban art scene. From the beginning the duo chose not to work independently, joining forces to create a unique body of work, both in the street and in the studio. I love the mix of old and new, classic and contemporary. I think what they are doing is so unique and interesting, the layers of their work make their pieces look as though they have been directly layered over already existing graffiti, but once you look closer you see that the graffiti also has Greek and Roman influences, the words spelling out Greek and Roman gods such as Zeus an Cupid. There work perfectly represents the theme of order and chaos, the chaotic nature of graffiti, painting directly onto the side of a building, and having to use quick loose strokes of a paint can or brush paired with the precision of sculpture, carefully chipping away to create the texture of hair or an exact portrait.
Since 2015 PichiAvo have carried out projects at some of the leading venues in international urban art, such as Houston Bowery Wall in New York (2017), where theirs was the first painting intervention by European artists. In 2019 they created a huge 26-metre-high sculpture for the Fallas festival in Valencia and held their first major exhibition in the El Carme public cultural centre. In April 2019 they executed the second largest mural in the world in the city of Porto, in collaboration with the celebrated Portuguese artist Vhils.
Safety:
Lino tools- the tools I was using to cut the lino were sharp so I made sure to always cut away from me to prevent cutting myself
At first I tried to create a background similar to the graffiti, using paint to splatter and block in colours I also added symbols representing the nine muses, and I was going to paint the nine muses dancing in a circle over it. Once I had finished the background I felt that it didn't look anything like what I had wanted so I decided to use a lino to create a similar effect. I loosely traced the outline of a painting of the nine muses and Apollo on to the lino and then cut out a simple outline, I then surrounded them with symbols associated with the muses such as poetry, books, music and geometry. I printed it on its own at first and then I decided to try it on the background I had painted before, which gave the piece the more chaotic I wanted and had a similar feel to PichiAvos work.